The National Association of Nigerian Students (NANS), the apex umbrella body of Nigerian Students at home and in the Diaspora, has passed a vote...
The album launching of the oldest Imo hip hop artist Achara man last Sunday April 29, 2018 has attracted wide commendation and support. Addressing journalists...
Imo State Deputy Governor, Prince Eze Madumere has been honoured with the prestigious position of number 'Two Jersey' in the famous hall of fame...
- Says they have uncovered plot by Okorcha led govt to disenfranchise sec. school students By Martin Opara The United Progressive Party (UPP) government...
Prof. Dike Lashes at Detractors -    Says their game plan has hit the rocks. The nomination of Retired Justice Sylvester Nsofor as an Ambassador...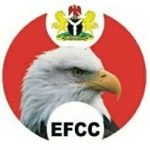 The Economic and Financial Crimes Commission (EFCC) has at last reluctantly begun what appears to be a manhunt for looted funds and appropriated public...
By Anselem Anokwute New members of the Young Progressive Party (N-YPP) in the 27 council areas of Imo State, numbering over one hundred thousand persons...
Prominent PDP chieftain and renowned Igbo leader, Chief Sir Chyna Iwuanyanwu, has lampooned President Muhammadu Buhari, accusing him of being responsible for eliciting hate...
A philanthropic, patriotic, Italian based Imo businessman, Valentino Ugbala (aka Ikuku-oma) in recognition and appreciation of the recent socio economic and political wind of...
The over three year old crisis rocking the foundation and ownership of the Roman Catholic congregation domiciled in Orlu, Imo state, known as the...
Former Deputy Speaker, House of Representatives, Rt. Hon. Emeka Ihedioha, has described the successful conduct of the Ekiti State Governorship Primary election of the...
The coming onboard of an Imo State born but German based technocrat, Chief Collins Osuagwu into politics which is in accordance with the Imo...
In what could be described as a stage managed arrangement, Senator Osita Izunaso, last weekend invited friends and associates to his Owerri residence, from...
-    Iwuanyanwu blasts OZOPOLF A political icon and god-father, renowned industrialist, philanthropist, Christian soldier of Christ and leading member of the Board of Trustees...
-    Scares away prospective investors, existing thriving firms In what appears to be another obscene and obnoxious economic or financial policy of the Rescue...
-    Prof. Njoku Nwagu, Viola Onwuliri, Protus Uzoma, Chuka Okonkwo, others commend initiative By Martin Opara Community Watchdog Newspapers in line with its...
The controversial Chairman of Imo State Board of Internal Revenue (IGR), Mrs. Henrietta Jacobs, has once more displayed her total inclination and preference for...
-    Says he has lost memory The former National Security Adviser (NSA) to President Goodluck Jonathan, who has been incarcerated for over two...